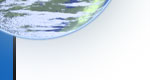 Welcome to Klients Homepage!

Klients 2.00 is the second version of a internet tool, created by Kandjar.

Its main purpose is to regroup many clients in one application... like : irc, private chat... and why not : icq, msn messenger...

Klients 2.00 is a Freeware and will stay like this ! Currently, it is configured to connect you to a private chat: MtpChat. In the future, you will be able to use this tool to go to any irc chat server.

Klients was an internet tool to provide an easy way to communicate with friends connected to a university chat server.

Using a plugin system, users was able to increase the field of this software. And, to improve the possibilities of this first version, I decided to restart with a full new architecture, more powerful, more reliable.

Here started a new implementation of Klients from scratch.

In March 2004, went out the first release candidate of Klients 2.00.